(

3

rates -

3 favorites

-

10

/

10

)
Headhunterz - Forever Az One lyrics
ad
Forever as one
United as one
Can't be undone
Our forces combined
In one single mind
You'll be the hardest
We'll be the smartest
Consider our life form
As one of a kind
[3x]
I warn you not to disturb us
We're not your average motherfuckers
Forever as one
Break, break, break it down
Forever as one [2x]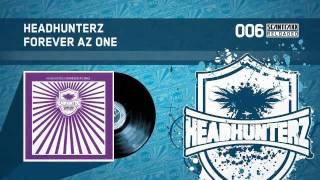 Titan
4 years, 4 months ago
"Don't start me" or "don't start us" is a common English saying which pretty much means "Don't piss us off". "I warn you not desert us" is a grammatically incorrect sentence, which I cant make myself hear strangely.
Core
4 years, 4 months ago
I'd say that it sounds more like "I warn you not desert us"
invictus: just draw it in paint

Titan
4 years, 4 months ago
I'm sure it's "I'll warn you not to start us" instead of "I warn you not to disturb us"

Deathmask
7 years, 5 months ago
Great songs, but there's a part missing on the lyrics, when he says:
"Break, break, break it down"


DR.V
10 years ago
Ja zeker lekker nummer
ApeRacing
12 years, 1 month ago
I love this song...
Register or login to comment on lyrics
• Rate tracks, request lyrics you don't understand, no ads, hide genres you don't like, etc.
Register
Change username?
Login with your existing account and contact us