Request: Satronica - The Gift of Fire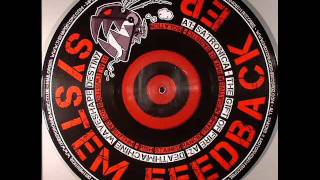 Various - System Feedback EP [MOUTH04]
Adding previews/rips/unreleased lyrics is not allowed.
If this isn't released on an album or similar yet, please
do not add it until it is released
in full.
Cauterite
7 years, 9 months ago
I have a feeling the [...] might be "FIRE!"
Predaking
8 years, 4 months ago
Best i can do...
You can try to wipe us out
You can try to buy our souls
Alot of people wish you we're dead
But we got something special for them
Yeah we got something special for them (x2)
Yeah we got something special for you
I get [...]
[...] (x2)
I get [...]
Link
http://www.youtube.com/watch?v=9ST6ALMDt7s
Help us out. Login or register to leave a comment
If you were logged in you could have commented and expressed your feelings on this lyric