Outblast - Master's Symphony (Evil Activities Remix) lyrics
ad
O Fortuna
Velut luna
Statu variabilis
Sors salutis
Et virtutis
Michi nunc contraria
Est affectus
Et defectus
Semper in angaria
Armageddon!
Sors salutis
Et virtutis
Michi nunc contraria
Est affectus
Et defectus
Semper in angaria
Armageddon!
Hac in hora
Sine mora
Corde pulsum tangite
Quod per sortem
Sternit fortem
Mecum omnes plangite
Mecum omnes plangite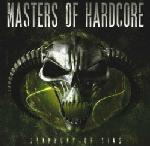 Masters Of Hardcore - Symphony Of Sins
Top achieved
BETA
#8 Daily Hardcore/Gabber
The Latin singing came from the first poem of the Carmina Burana album, called 'O Fortuna'
Carmina Burana is a composition/music play by the German composer Carl Orff.
O Fortuna is the opening and ending of that composition/music play.
It is about the goddess of fate (Lady Fortune AKA O Furtuna)
atomicoz
11 years, 10 months ago
Invictus tweeted to confirm and got a reply from both of them.

Changed it to 'Armageddon'
http://twitter.com/#!/EvilActivities/status/94808927421726720
http://twitter.com/#!/Outblast/status/94850024550318080
invictus
11 years, 10 months ago
I thought we had it as Armageddon, can we change this or is there some reason to keep it?
Predaking
11 years, 10 months ago
sounds more like 'On Again' to me
Buzzi
13 years, 1 month ago
does not sound like armageddon to me
Zharesh
13 years, 2 months ago
he's not saying ima get, he is saying armageddon
Frostbite
13 years, 6 months ago
It's a Refix. Heard a liveset with: The Stunned Guy(s), in Hardcore Italia Show, on M2O. Anyways, The Stunned Guy(s) lists up track names, and he said the track is called: Outblast vs. DJ Wicked - Master's Symphony (Evil Activities Refix)
Register
Change username?
Login with your existing account and contact us