AniMe - Concentrate lyrics
ad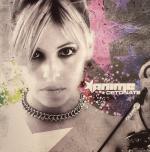 atomicoz
13 years, 3 months ago
Yeah just comment on it and we'll fix it soon enough

Maybe that should be clarified on the lyric submission page
BrooklynGabber
13 years, 3 months ago
Oh, I see. I didn't understand how it worked. So I just submit a comment on the existing lyric and a mod goes in and correct it? Regular users can't directly submit a correction onto the existing lyric?
Pain
13 years, 3 months ago
You just did.

BrooklynGabber
13 years, 3 months ago
dumb question, how do i submit a correction since, apparently, I can't just create a new one. It should be Mind OVER Mayhem.

Imil
14 years, 7 months ago
Fixed with released version

Register
Change username?
Login with your existing account and contact us