(

0

rates -

0 favorites

)
ad
Tonight [3x]
Tonight's the night
[2x]
Tonight's the night [4x]
The meaning of life
Tonight's the night
We're gonna rock the place
And party alright
[6x]
The meaning of life [4x]
The meaning of life
Tonight's the night
We're gonna rock the place
And party alright
The meaning of life
Tonight's the night
[2x]
The meaning of life [3x]
The meaning of life
Tonight's the night
We're gonna rock the place
And party alright
[5x]
The meaning [6x]
The meaning of life
The meaning [3x]
Tonight's the night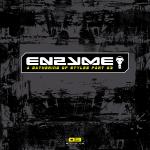 Various - A Gathering Of Styles Part 03
Reload
10 years, 4 months ago
It's 'And party alright', this has been confirmed by Meagashira himself
invictus
10 years, 4 months ago
I definitely hear the lyrics that are posted, definitely not dynamite.
CursedAss
10 years, 4 months ago
I understand:
The meaning of life
Tonight is the night
We're gonna rock the place like dynamite
Also makes more sence to me..


Register or login to comment on lyrics
• Rate tracks, request lyrics you don't understand, no ads, hide genres you don't like, etc.
Register
Change username?
Login with your existing account and contact us