Sampled from "Beavis and Butt-Head" season 5, episode 44 ("Patsies")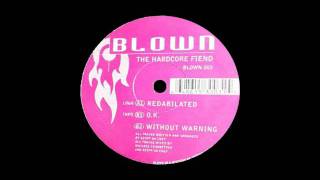 The release year seems to be either 1997 or 1998 but I was unable to find a reliable source on which one it is.
There is some controversy about whether the title of the track is "Redabilated" or "Rehabilitated". The later seems to be used more widely (also on
discogs
) even tho the former is on the record's info text.