(

0

rates -

0 favorites

)
ad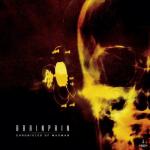 Lyrics from the character Calendar Man in the video game Batman: Arkham City


Predaking
5 years, 10 months ago
tbh I think it is from Batman: Arkham City since I've played that game a bunch of times.
Added that as a source so if u wanna add it go ahead.
Register or login to comment on lyrics
• Rate tracks, request lyrics you don't understand, no ads, hide genres you don't like, etc.
Register
Change username?
Login with your existing account and contact us