(

2

rates -

1 favorite

-

10

/

10

)
ad
Breathe the sun
The universe listens
Breathe the sun
Arms of light reach heaven
Night watches dreams
The universe listens
[2x]
Listens
Breathe the sun
Arms of light reach heaven
Night watches dreams
The universe listens
[2x]
The universe listens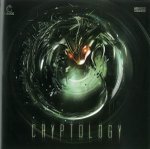 Source can be found
here
Salva
7 years, 8 months ago
Ooops, it works fine now, my bad!
atomicoz
7 years, 8 months ago
broken source link in the notes

links to "SackJo22 - Breathe The Sun"
Register or login to comment on lyrics
• Rate tracks, request lyrics you don't understand, no ads, hide genres you don't like, etc.
Register
Change username?
Login with your existing account and contact us