(

0

rates -

0 favorites

)
Geck-o - Instant Fame lyrics
ad
I wanna be... [3x]
I wanna be rich
I want lots of money
I wanna be rich
I want lots of money
I wanna be..
I'll take my clothes off and it will be shameless
'Cause everyone knows that's how you get famous
[4x]
Come on [2x]
I wanna be..
I wanna be rich
I wanna be..
I wanna be..
I wanna be..
Come on [2x]
I want lots of money [15x]
I wanna be rich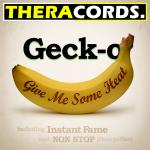 Approved by atomicoz


Top achieved

BETA


#4 Daily Hardtrance




Official preview of the track: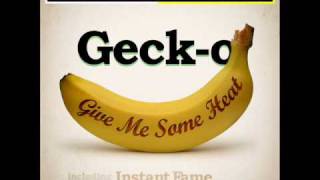 igormyotis
9 years, 10 months ago
one of my favorites!

Geck-o
9 years, 11 months ago
Hehe it's indeed hard to put this in a specific genre, I would say it combines multiple styles in a hardstyle track

eddie
10 years ago
Hmz, when I first listened to it a month or so back I thought it sounded a bit soft too
Discogs lists the album as Hardstyle, Hardtrance so it may be Hardtrance
I'll listen to it when I get the chance
Laserboy
10 years ago
awesome track!
but I believe this is more hardtrance than hardstyle!
1st it's just too soft compared to geck-o's "normal" style, which is definatly hardstyle...
2nd because it was played a lot in the hardtrance area at defqon and in none of the hardstyle areas...
thx for changing
igormyotis
10 years, 1 month ago
nice track

Register
Change username?
Login with your existing account and contact us