(

0

rates -

0 favorites

)
D-Mind - Liekk lyrics
ad
Go with the tempo
Faster and faster
I cross the fader
Boostin' the master
[Previous part chopped up]
Go with the tempo
Faster and faster
I cross the fader
Boostin' the master
[Previous part chopped up]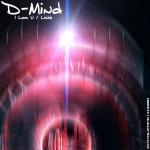 eddie
9 years ago
Nah I checked it out
It's just those four lines chopped up heaps
And I looked up the lyrics to the original, says nothing remotely close to ass

I think your ears are just fucked

eddie
9 years ago
Ohk will do

Laserboy
9 years ago
It's right when it says "Previous part chopped up".
I can still understand sth. like "dobeedo, get you ass across"
check it out

eddie
9 years ago
Where in the song do you hear?
Tell me and I'll check it out

Laserboy
9 years ago
thx 4 the add. I hear sth like: dobeedo, get you ass across
or: dobeedo, that's my cross.
Am I the only one hearing this, or are my ears fucked up or what

atomicoz
9 years ago
Seems to be sampled from "666 - Rhythm Takes Control" which seems to be a derivative of the older "Activate - Let The Rhythm Take Control" from 1994.
eddie, Move with the jam => Go with the tempo

invictus
9 years ago
Needs source? This is in a thousand songs.
Register or login to comment on lyrics
• Rate tracks, request lyrics you don't understand, no ads, hide genres you don't like, etc.
Register
Change username?
Login with your existing account and contact us