(

0

rates -

0 favorites

)
E-Man - Entering The Unknown lyrics
ad
Entering the unknown
Darkness in the sky
Close to the unexpected
Where do we arrive
We're getting closer
But they can't see anything
It's too dark
Oh god, what is expecting us there?
I don't know
I think it's the future
Entering the unknown
Darkness in the sky
Close to the unexpected
Where do we arrive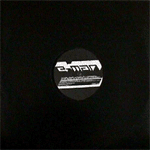 zup
10 years, 3 months ago
Yeah you're right! How foolish of me

Tepo
9 years, 11 months ago
"oh god, what's expecting us there?" mayb?

Register or login to comment on lyrics
• Rate tracks, request lyrics you don't understand, no ads, hide genres you don't like, etc.
Register
Change username?
Login with your existing account and contact us