(

0

rates -

0 favorites

)
d'Stylerz - Just A Freak lyrics
ad
Freak (x??)
You've changed things
Forever
There's no going back
See to them... you're just a freak
Freak (x??)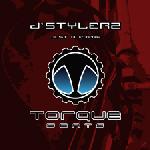 From the movie 'The Dark Knight' (2008)
zup
10 years, 7 months ago
Yeah, strange that hadn't been added yet. Added it now.
Jipdenk
10 years, 7 months ago
If I'm not mistaking the source is: Batman - The Dark Knight (Movie)
Might be wrong..
Register or login to comment on lyrics
• Rate tracks, request lyrics you don't understand, no ads, hide genres you don't like, etc.
Register
Change username?
Login with your existing account and contact us