(

1

rate -

1 favorite

-

10

/

10

)
The KGB's - Yerba Diabolika lyrics
ad
La Paz
Manaus
Santiago
Bogotá
Habana
Quito
Tegucigalpa
Tijuana
Lima
San juan
Yaqui
Yerba del diablo!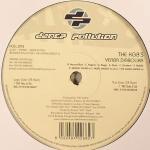 Laserboy
10 years, 5 months ago
Ur the best zup:D
zup
10 years, 5 months ago
'Yerba del diablo' means 'devil's weed', and is an alternative name for the plant 'Datura', which can be used as a drug (and which is also the artist name of the original song of the lyrics source).
It grows mainly in the regions of the mentioned cities, all those are South-American cities.
Makes more sense now?

Laserboy
10 years, 5 months ago
La paz - Yaqui are all cities, right?
But what does Yerba del diablo mean?
even in the original it doesn't make much sense 4 me... -.-
Register or login to comment on lyrics
• Rate tracks, request lyrics you don't understand, no ads, hide genres you don't like, etc.
Register
Change username?
Login with your existing account and contact us