(

0

rates -

0 favorites

)
ad
No order without chaos
Sacrifice
This place is ours
No! [5x]
I say, can you feel a draft?
Bigger
I'm taking you with me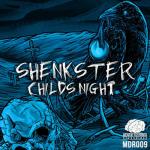 Top achieved
BETA
#2 Daily DnB
From the video game "Penumbra: Black Plague" (2008).


Register or login to comment on lyrics
• Rate tracks, request lyrics you don't understand, no ads, hide genres you don't like, etc.
Register
Change username?
Login with your existing account and contact us