(

0

rates -

0 favorites

)
A-Lusion ft. M'key - All Around Us lyrics
ad
All around [?x]
Summer is here
The sun is shining
All around [3x]
Summer is here
All around [2x]
Summer is here
The sun is shining
All around [3x]
All around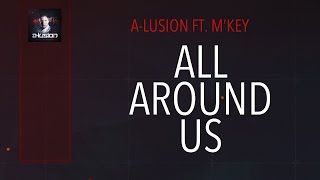 duyfken
2 years, 4 months ago
wilco375
, please remember you don't need to put "Single", "Radio Edit" or any other descriptors in the release field for your lyric submissions. Just put the release title/name as provided by download portals, we don't need anything else in there.
Register or login to comment on lyrics
• Rate tracks, request lyrics you don't understand, no ads, hide genres you don't like, etc.
Register
Change username?
Login with your existing account and contact us