(

0

rates -

0 favorites

)
Promo - The Lion's Roar lyrics
ad
Those long nights
Hearing the lion's roar
How can I endure this purgatory without stimulation?
Without conversation?
[...]
Those long nights
Hearing the lion's roar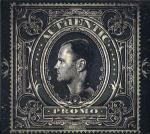 Approved by Pain


Top achieved

BETA


#2 Daily Hardcore/Gabber




djhandedout
2 years, 2 months ago
The source seems to be from TV-Series "
Elizabeth R
" (1971), but couldn't figure out the missing part.

Would you kindly come to the chat?
Register or login to comment on lyrics
• Rate tracks, request lyrics you don't understand, no ads, hide genres you don't like, etc.
Register
Change username?
Login with your existing account and contact us