(

1

rate -

0 favorites

-

10

/

10

)
ad
- Have you no heart?
- No, I have no heart
I feel no love, nor fear
Nor joy, nor sorrow
I am hollow
I am hollow (hollow [?x])
Now fear
I am hollow
Hollow [?x]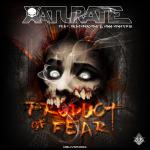 Top achieved
BETA
#4 Daily Hardcore/Gabber
From the movie 'Van Helsing' (2004).
Register or login to comment on lyrics
• Rate tracks, request lyrics you don't understand, no ads, hide genres you don't like, etc.
Register
Change username?
Login with your existing account and contact us