Frazzbass - Cocaine Driller Fucker lyrics
ad
I think you're a rich motherfucking motherfucker, who owes me a fucking shitload of motherfucking cash!
That's what I think, you rich motherfucking motherfucker
You want some blow, motherfucker, you bring me my motherfuckin' cash, motherfucker!
Fuck you!
-Jesus fucking Christ, Rupert, don't get so tense
I'll show you tense motherfucker!
You're in to me for a fuck load of money!
And I think you, and your motherfucking rich kid friends, are gonna take off to all your rich assed motherfucking lives, leaving me holding my motherfucking dick

Fuck you! [3x]

You want some coke?
-Sure
Then buy some of your own, bitch!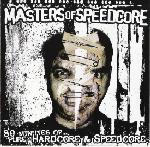 Top achieved
BETA
#3 Daily Frenchcore