kickAD
8 years, 1 month ago
Also, I hear "talk like a champion" which leads me to some weird rasta video on YT:
Buju Banton - Champion
The first time he says it doesn't sound like the track, but then he puts that weird gasp at the end the second time and I really think it matches.
@ 0:44
Cheers again

hardcore5life
kickAD
8 years, 1 month ago
Pretty sure it's "Pump it up homeboy --- just don't stop"
Which matches beastie boys - hold it now, hit it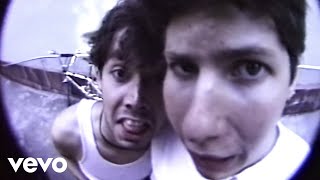 @ about 2:39
Pretty sure it's a match, but yeah.
Just didn't wanna edit yo lyric this time.

Cheers

hardcore5life
Register or login to comment on lyrics
• Rate tracks, request lyrics you don't understand, no ads, hide genres you don't like, etc.