(

0

rates -

0 favorites

)
Placid K - Destination lyrics
ad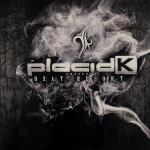 The 2011 refix and Catscan remix have the same lyrics.
Predaking
8 years, 9 months ago
meh! and u didnt aprove my Catscan - The Design

Pain
8 years, 9 months ago
This the kind of easy requests you were talking about? _o-
Register or login to comment on lyrics
• Rate tracks, request lyrics you don't understand, no ads, hide genres you don't like, etc.
Register
Change username?
Login with your existing account and contact us