(

0

rates -

0 favorites

)
ad
Universe of nothing
Higher and higher [7x]
Set my spirit free
Higher and higher [7x]
(Universe of nothing)
Universe of nothing
Nothing
Tell me when it was, the last time you felt this way
It's a surreal sensation at the height of ecstasy
Let me lose myself in the reality of my mind
It's a surreal sensation at the height of ecstasy
Universe of nothing
Universe of nothing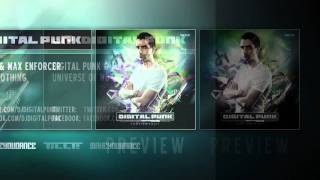 NoX
6 years, 12 months ago
I still stand by my comment

"When in doubt, play "Levels"" - Annie Mac (Wise Woman)
eddie
8 years, 9 months ago
I listened to it a few times NoX, but it's definitely "The last time
you
..."
Thanks for the feedback though.

NoX
8 years, 9 months ago
Tell me when it was, the last time
we
felt this way?
"When in doubt, play "Levels"" - Annie Mac (Wise Woman)
Register or login to comment on lyrics
• Rate tracks, request lyrics you don't understand, no ads, hide genres you don't like, etc.
Register
Change username?
Login with your existing account and contact us