(

0

rates -

0 favorites

)
Zany - Pure (Brennan Heart Remix) lyrics
ad
Cocaine [5x]
Pure Columbian cocaine, ladies and gentlemen
Disco shit
Disco shit
Cocaine [7x]
This is Grade A 100% pure Columbian cocaine, ladies and gentlemen
Disco shit
[4x]
Disco shit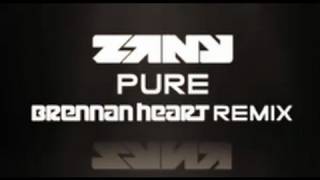 14 lyrics with the source Blow
Omarov
8 years, 9 months ago
eddie is right
eddie
8 years, 9 months ago
Noisecontrollers never remixed this song...

Also, the version on that particular CD is the Brennan Heart Remix
Pain
8 years, 9 months ago
You request the Brennan Heart remix and now you ask for the Noisecontrollers remix? D:
Rickert09
8 years, 9 months ago
I exactly mean the lyrics on the CD Showtek Fuck The System Vol.001 Disc.001
The Remix of Noisecontrollers
Register or login to comment on lyrics
• Rate tracks, request lyrics you don't understand, no ads, hide genres you don't like, etc.
Register
Change username?
Login with your existing account and contact us