(

0

rates -

0 favorites

)
Yn Fainagh - Acceleration (Original Mix) lyrics
ad
Motherf**king mag
-ag [?x]
Motherf**king mag [3x]
Motherf**king mag
-ag [?x]
Motherf**king mag (mag [?x])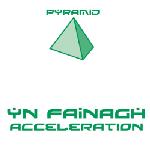 Top achieved
BETA
#9 Daily Hardtrance
GVMann
9 years, 2 months ago
Thank you so much mate.
Oh and i thought it said Man instead of Mag
and i thought it was Hardstyle hehe
anyways, thanks

Register or login to comment on lyrics
• Rate tracks, request lyrics you don't understand, no ads, hide genres you don't like, etc.
Register
Change username?
Login with your existing account and contact us