(

0

rates -

0 favorites

)
Afrojack - Bangduck lyrics
ad
In het begin was er Jack
[x2]
In het begin was er Jack
Jack, die had een afro
Wat, een afro?
Ja, een afro
Echt?
Ja
Echt?
Ja
Weet je het zeker?
Nee, maar wel echt
Ja?
Ja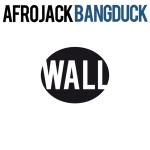 English translation for the ones who are interested:

In the beginning, there was jack
Jack had an afro
What, an afro?
Yes, an afro
Really?
Yes
Really?
Yes
Are you sure?
No, but really
Yes?
Yes
eddie
9 years, 2 months ago
Added source

These lyrics are derived from
Fingers Inc. Can You Feel It?
which are derived from a Martin Luther King speech
Register or login to comment on lyrics
• Rate tracks, request lyrics you don't understand, no ads, hide genres you don't like, etc.
Register
Change username?
Login with your existing account and contact us