(

0

rates -

0 favorites

)
ad
That's it, man
Game over, man! Game over!
Let's rock!
Yeah!
Let's rock...!
That's it, man
Game over, man! Game over!
[2x]
Let's rock!
Yeah!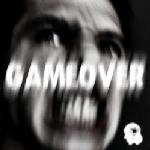 Top achieved
BETA
#1 Daily Terror/Speedcore
Samples taken from the movie: 'Aliens' (1986)
"Let's rock" Sample taken from the video game 'Unreal Tournament' (1999)

Listenable @ KP's myspace
16 lyrics with the source Aliens
AdamBast
4 years ago
And the "let's rock" sample is from Unreal Tournament (PC, 1999)
My head is bangin'
You're killing me
Please don't stop

Imil
4 years, 6 months ago
Released in 2007:
http://www.discogs.com/Various-Game-Over/release/1048019
www.imil.nl
| ALBUM IS OUT!

NickBaxxter
5 years, 12 months ago
Samples are taken from Aliens movie.
Register or login to comment on lyrics
• Rate tracks, request lyrics you don't understand, no ads, hide genres you don't like, etc.
Register
Change username?
Login with your existing account and contact us