(

1

rate -

1 favorite

-

10

/

10

)
ad
Start to move
This is a test [5x]
About this time you're probably beginning to wonder what you're doing with all of this
And maybe it's time to really start and move
And maybe it's time to really start and move
Start and move
Start and move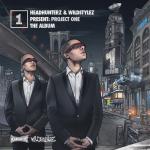 Headhunterz & Wildstylez Present: Project One - The Album
Yoni
5 years, 9 months ago
Thanks!
Was browsing through my acapella's and it sounded familiar

Qz
5 years, 9 months ago
Nice find, Yoni!
raptorjesuslawlz
6 years, 6 months ago
Sine is a type of oscillator, used in this song.... derp.
Jipdenk
7 years, 10 months ago
Not right, it's a sine is correct.
mstx
7 years, 5 months ago
Actually we're both wrong, it is: "It's a Sign"
malle-co
8 years, 5 months ago
Correction: Title is; It's a Sine
atomicoz
7 years, 5 months ago
stop having such bad timing haha mstx, I just approved another ones "Do it my way" and then bang, you add it. Sucks having to delete stuff when people took the time to write it

Register or login to comment on lyrics
• Rate tracks, request lyrics you don't understand, no ads, hide genres you don't like, etc.
Register
Change username?
Login with your existing account and contact us