Q-Dance:
"Listen and download the official Freaqshow anthem by Brennan Heart and check out the video: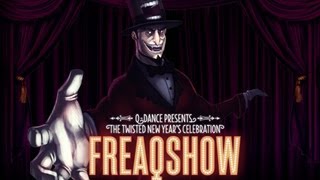 Are you unafraid to lead the freaq parade?
Behave like you've lost your mind. Act like you are someone else. Feel like there is no tomorrow and look like you don't give a shit.
Get your tickets for Freaqshow here:
http://freaqshow.tickets.q-dance.nl
#FQS"
Brennan Heart:
"Check out the video of the Freaqshow Anthem and download the radio edit for free at the Q-Dance Advent Calendar!
http://events.q-dance.nl/calendar/2012/10/
"