ALPHAFREE005: Gentalica - Musik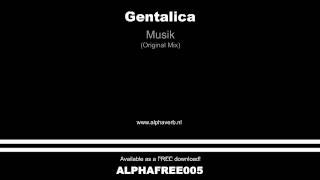 1. Gentalica - Musik (Mix 1)
2.
Gentalica - Musik (Mix 2)
This track was the first track in the AVIO minimix at the end of 2009.
I was not intending to finish this project but since I got so many questions about it, here is a playable version!
Vocals are taken from "Gabry Ponte vs Fargetta - Music"