(

0

rates -

0 favorites

)
ad
Truth, reveals itself
Her truth is to show me perpetual layers
She is asking for death and detachment
She is next... she wants me to guide her
I am the divider
Truth
I am the divider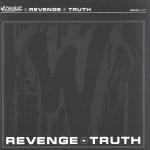 Introduced first by Zany and The Prophet at Qlimax 2007, they used a citation from the dutch cabaret artist Jochem Meyjer: "Mag ik héél even de aandacht".
Predaking
6 years, 2 months ago
is it The Glider instead of The Divider?
Hardcore For The Headstrong
atomicoz
7 years, 7 months ago
Better then nothing
Thanks
About the missing word.. maybe "Divider"? Would fit in pretty good with the rest of the lyrics.
Register or login to comment on lyrics
• Rate tracks, request lyrics you don't understand, no ads, hide genres you don't like, etc.
Register
Change username?
Login with your existing account and contact us