(

0

rates -

0 favorites

)
ad
I wonder how long it has been
Since my brother and I
Began to see things
Other people can't see
[5x]
Began to see things
Other people can't see
Other people can't see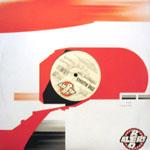 Approved by invictus


Top achieved

BETA


#2 Daily Hardtrance




Fatal Frame, known as Project Zero in Europe and Australia, and as Zero in Japan, is a survival horror video game series.
Seneca
8 years, 5 months ago
ok I will, didn't know you want to have it that accurate
cheers
invictus
8 years, 5 months ago
For next time, please try to include the number of repetitions, and any modifications of the original verses. Thanks
Register or login to comment on lyrics
• Rate tracks, request lyrics you don't understand, no ads, hide genres you don't like, etc.
Register
Change username?
Login with your existing account and contact us